Integrating gamification into the pedagogical method of teaching Integrating gamification into the pedagogical method of teaching in CBSE schools has focused more on the all-round development of students. Including some gaming activities along with extra-curricular activities in the timetable of...
Introduction With the pandemic situations, not just workplaces shifted to our homes but schools and educational institutions too. Kids and teens are all engrossed in the recently picked-up digital mode of education while marking the spectacular shift from traditional study...
IELTS and PTE are two globally recognized English proficiency exams, allowing non-natives to stand out in the world of natives. As the purpose of both these two exams is the same, many of us think that they both are the...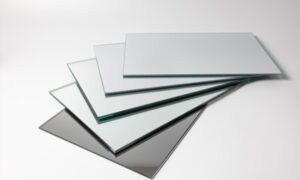 Polyvinyl Chloride is one of the most commonly used plastic materials, which is used for different indoor and outdoor applications. The flexible property of PVC sheets makes it advantageous for you to use them in various appliances like electric cables, toys,...
Over the years of inception, DPSI, Ghaziabad, has earned a unique name for itself as a guide to excellence in the education sector. The school's multi-dimensional approach towards the holistic development of its students has received admiration from both parents...
It's been assigned a homework assignment that requires you to calculate the quadrilateral's area ... however, you're not sure what a quadrilateral actually is. But don't worry, help is right here! A quadrilateral is a shape that has four sides...
Choosing a school for your child is a difficult task, especially when it is highly competitive among the most renowned academic institutions all around us. Every kid has specific innate characteristics that are honed throughout time in school. This streak...
Education is one of the most important pillars in one's life. Whatever a person grows up to and what he does in his life, it all depends upon where he started his journey, his school. School is also considered to...
Today, the World runs on Communication, verbal or written. Creative writing is the form of writing written to entertain the reader along with the provision of information. Creative writing goes out of the bounds of professional, journalistic, academic and technical...
Summary: After completing their senior secondary examination, most of the students encounter a lot of challenges in selecting the right career option for them. With plenty of options, picking the exact one can prove to be a herculean task. So,...

Loading posts...

All posts loaded
No more posts