There are some goals in our life that we take time to pursue apart from our work and educational pursuits. Staying fit is one of them. From running laps to longer sets, people gradually increase their goals and tenacity. For those who actively pursue fitness, it is a pleasant break away from the monotony of daily tasks and an outlet to challenge one's limits to feel confident within oneself. The process of active fitness and maintaining it like practice can often feel challenging. But with the right companion like a sleek smartwatch, it can be a breeze.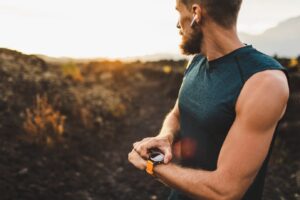 Image Source: Shutterstock
The easiest way to keep track of one's fitness progress and vitals while working out is by investing in the right smart watches for men. The best smart watches for men are the ones that have an abundance of built-in features that can be navigated easily during a strenuous workout. Therefore, keeping track of these elements is important to keep in mind while shopping for smart watches. The market for smart workout gear is replete with a variety of options that can be overwhelming for a new customer to look through, so here are a few of the best options to start with to accompany you in your fitness journey.
The Smart Black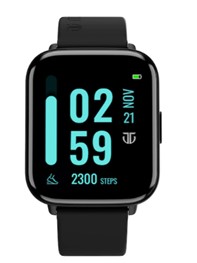 The introduction of the Smart Pro 2 is one that has paved the way from its previous versions to the new with fresh features, and a smarter interface. The sleek appearance of the Titan Smart 2 comes with a 1.78-inch AMOLED display. For your fitness needs, this watch provides a thorough Health Suite complete with a Stress Monitor, Sleep Tracker, and SPO2 monitor. The display panel allows for a smooth flow between all features, calls, and notifications. Additionally, one can choose from 100+ watch faces and 14+ Sports Modes. This falls under one of the best smart watches for men, which is what makes it a great investment for your fitness needs.
The Smart Pro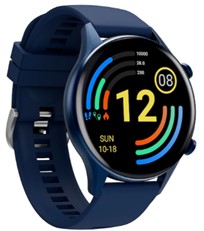 Stay in tune with your fitness goals with the Smart Pro, which is made to be the best companion to your daily agendas like most smart watches for men. If you are a runner, the GPS on this smartwatch will help you keep track of the distances you run and the calories you have burnt. The Health Suite and Body Temp monitor tracks your vitals, and if you have been stationary for too long, it pops up with a Sedentary Reminder to get some steps in. The AMOLED display allows for smooth scrolling through your calls, workout music, and notifications, which you can customize to your liking from the 100+ watch faces.
Smart Touch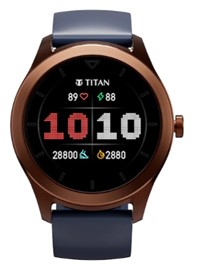 The Smart is your helpful companion through the grind of good workout sessions. This smart watch is tuned into your vitals, with the Stress, SPO2 and Heart Rate Monitors to keep track of your levels. This is one of the best smart watches for men who are fitness buffs as it comes with the inbuilt VO2 Max. This watch also tracks your endurance levels and helps you assess your physical performance and fitness accurately. It comes with the built-in virtual assistant Alexa, which can help you stay on top of reminders and notifications even when you are on the move.
Reflex Curv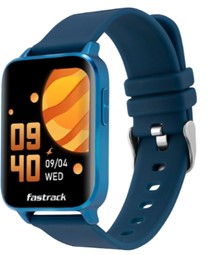 The Reflex Curv is a whole symphony of design and function. This timepiece is a testament to the dedication towards a worthy companion to every workout. The Reflex Curv comes with a sleep tracker, SPO2 Monitor, Health Suite and more than 20+ Sports Modes to choose from. It also comes with the Sedentary Reminder to help you stay active on a busy or calm day with a couple of steps every now and then. The stylish 2,55D curved display from which it gets its name helps you smoothly browse through notifications and reminders.
Fitness is a project in progress, one that takes willpower and zeal. Having a smart watch on your wrist as you undertake your daily goals and increase your abilities gradually can be a wonderful way to track how you have grown. If these options strike your fancy, you could explore more options over at trusted brands like Titan. They offer a wide range of smart watches at the best prices, with the assurance of premium product quality.